What is the Multiple Listing Service (MLS)?
One of the main functions of the Multiple Listing Service, better known by its acronym MLS, is to provide real estate brokerages and their agents with a platform to exchange property listing information. Entering a property that is for sale or rent into the MLS, makes the listing available to other participating brokerages and their agents (and in a limited form to the general public, as some of the listing information may be of a confidential nature). This automated information exchange between brokerages provides benefits to both the listing side and selling side. For example, it allows agents to match potential buyers with many more properties (that fall within a certain set of the client's search criteria) than would be available if the property search were limited only to those listed within the buyer's brokerage. 
Properties that are offered for sale through the MLS also receive much broader marketing exposure. These listings are available to all brokers/agents participating within the local MLS (as well as other collaborating MLSs through data sharing agreements). Additionally, these properties may syndicate to various publicly available websites that have established data sharing agreements with the local REALTOR board.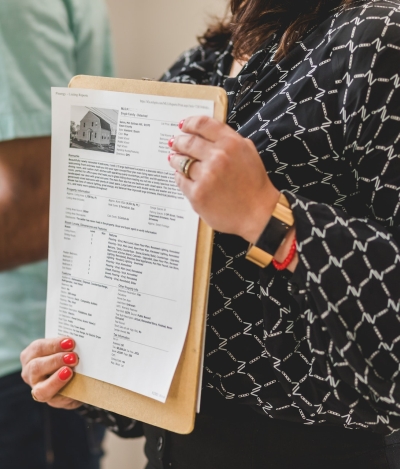 Benefits of the MLS for Buyers:
The MLS system offers substantial benefits for buyers who are looking to purchase a property. By consolidating listings from various brokerages into one easily accessible centralized database, buyers and their agents have easy access to all listings within the local MLS area. This means that buyers do not have to go from one brokerage to another to locate every listing that may be available in a local MLS market area. They can instead focus on working with one REALTOR of their choosing knowing that they won't miss out on any available listings.
For buyers, the MLS system offers several benefits:
More Options

The MLS aggregates listings from various brokerages into one database, providing a comprehensive selection of available properties in a particular geographical market area. This gives buyers many more choices and helps their agent locate properties that meet their personal needs, preferences, and budget.

Up-to-Date Information

The MLS has strict rules that require brokers to keep their listings up-to-date, ensuring that vital information such as price, status, and property features are kept current and up-to-date. This helps buyers (and their REALTOR) avoid losing time considering properties that are no longer available  for sale or do not match their search criteria.

MLS Client Portal

This client-facing portal can be used by the buyers themselves to search for available real estate listings. Buyers can, among other things, favorite listings they particularly like, mark a listing as a possibility and reject listings they don't like. The buyers' agent can then see on their screen which properties were marked by the customer as a favorite, kept as a possibility or were rejected outright and can therefore offer a more efficient personalized service.
Image
Auto Notifications

Automatic property notifications can be set up by the agent, which will quickly notify the buyer via email when a listing that matches their search criteria gets listed in the MLS. This is especially helpful in a competitive seller's market where properties are moving fast and time is of the essence.

Standardized Information

The MLS ensures standardized information across all listings. This promotes transparency by clearly defining property features, pricing, and terms of sale. It helps buyers and their agents understand exactly the particulars of a given listing and minimizes the chances of misunderstandings or disputes later on.

Comparable Data

By providing standardized information on similar properties nearby, the MLS allows agents to perform a comparative market analysis for their client. This can be useful in determining a fair offer price and understanding the current market value of the property, thus aiding in any future negotiation.
It should be noted that public information (whether published on the MLS Client Portal or a syndicated website) is limited to certain, usually more basic property information and description. It is essential that you work with your Realtor, in order to obtain complete details for a specific property. Real estate agents have full access to a property's proprietary / confidential information and can open a direct line of communication with the listing agent in order to get additional details the buyer might be interested in.
Benefits of the MLS for Sellers:
Entering a listing into the MLS is one of the first steps in placing a property for sale "on the market". The MLS system provides a platform that boosts marketing and amplifies exposure to a vast network of real estate professionals who are representing qualified buyers. This helps to attract more offers, and more importantly, serious offers from buyers that are ready to close!
The MLS system also offers several key benefits for sellers:
Wider Exposure

Once made Active, the listing will be made available to a broad network of participating real estate professionals and will automatically syndicate to various websites around the world. If the listing matches a buyer's predefined search criteria on the MLS Client Portal , the buyer will receive an automated notification via email. This marketing exposure can help the property attract more interest and may significantly improve the chances of receiving an attractive purchase offer.

Professional Collaboration

The MLS fosters cooperation between real estate brokers. This collaborative approach expands the pool of potential buyers, making it more likely to find the right match. Additionally, this collaboration allows a seller to work with one REALTOR of their own choosing, mitigating the need of going from brokerage to brokerage 'buyer shopping'.

Listing Price

The MLS offers detailed information on similar properties nearby, allowing sellers and their agents to determine a competitive and fair listing price. Accurate pricing of a property helps to attract serious buyers and usually helps to reduce the time from listing to closing.

Reverse Search

Listing agents can perform a reverse search within the MLS, which will give an indication of how well a listing is performing, meaning how many potential buyers and buyer agents have viewed the property, marked it as a possibility or even added it as a favorite. Listing agents can then easily make contact with a buyer's agent and vice versa to open a direct line of communication.

Transparency

The MLS's standardized listing format ensures clear and consistent information about the property's features, price, and terms. This transparency minimizes potential misunderstandings and builds a certain amount of trust between sellers, buyers, and their agents.
Image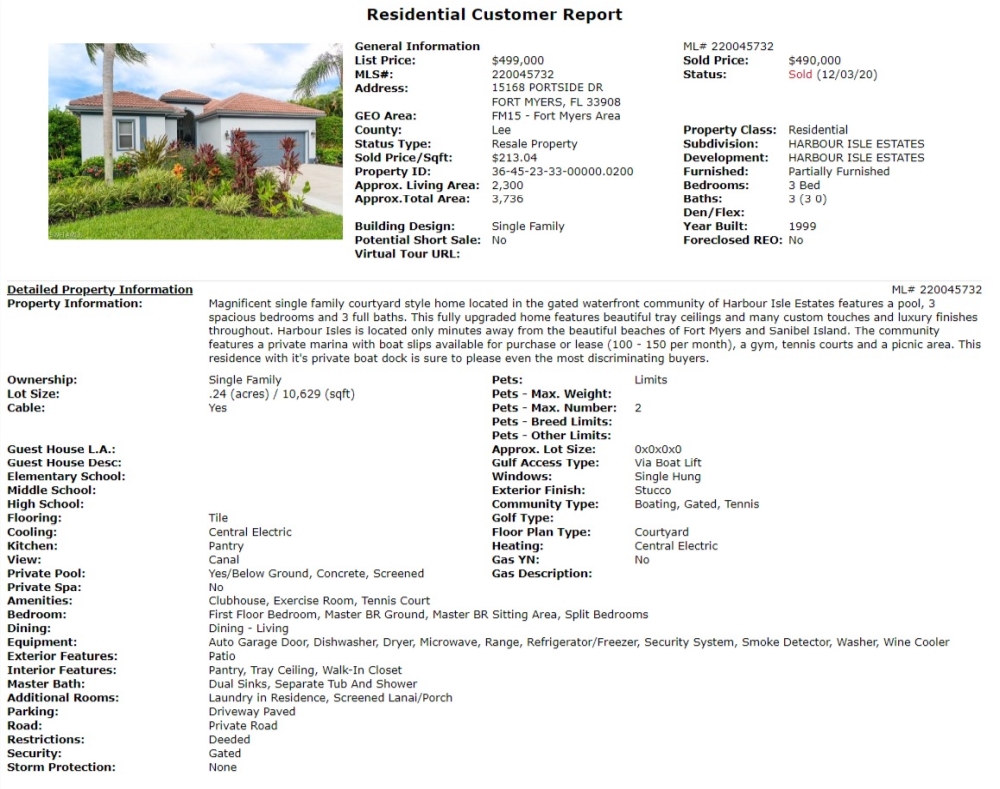 Faster Transactions

With the extensive reach and efficiency of the MLS, sellers often find qualified buyers more quickly. This leads to faster transactions, reducing the time and stress involved in selling a property.

Efficient Marketing

By leveraging the MLS for marketing, sellers can reach a targeted audience of ready and willing buyers. This can make marketing efforts more efficient and potentially lower costs by focusing on the most effective channels and strategies.

Comprehensive Reports

Many MLS systems provide detailed reports on how a listing is performing. These insights can help sellers and their agents understand buyer interest, allowing them to adjust their approach if necessary to make the property more appealing.

Announcements

Announcements such as open houses, price reductions etc. can be announced through the MLS, ensuring that the information reaches a wide audience.
In summary, the MLS system enhances the selling process by maximizing exposure, encouraging collaboration, aiding in accurate pricing, and streamlining marketing efforts. While the MLS itself may be an important tool for sellers, its effectiveness hinges on the agent's professional know-how. The agent's role isn't limited to simple data entry; it's about crafting compelling property descriptions, selecting appealing visuals, and strategically pricing listings. In essence, the MLS is a powerful tool, but your agent's professional knowledge and finesse transform it into a pathway to success.
Southwest Florida's Local MLS Systems
In the past there have been various efforts nationwide to standardize MLS data in order to facilitate the national exchange of property information. There is no one master MLS either statewide or nationally. MLS databases are generally run regionally by local REALTOR boards. Frequently however, boards within a common market region cooperate and exchange data with each other, giving their respective members access to an even broader array of nearby listings.
Image
Southwest Florida, both Lee & Collier counties for example, is comprised of the following MLS systems (with various levels of cooperation between them):
Royal Palm Coast REALTOR Association (Cape Coral & Fort Myers)
The Sanibel & Captiva Islands Association of REALTORS
Bonita Springs-Estero REALTORS
Naples Area Board of REALTORS
In conclusion, this comprehensive exploration of the Multiple Listing Service underscores its multifaceted significance. Beyond being a mere conduit for information exchange among brokerages and buyers, the MLS serves as a repository of registered brokerages and agents. Most notably, it stands as the paramount wellspring of real estate data, particularly pertaining to listings and sales. Upon listing entry, the MLS meticulously records an array of property attributes, amassing a wealth of information, including but not limited to listing price, price fluctuations, final sales price, terminations, and days on the market. These are just a few examples from the extensive depository of valuable data that can be derived. The value of this data to real estate agents is immeasurable. As an example, it can aid in determining crucial factors such as the market price for a vacant lot, of specific dimensions, in a specific location, with direct Gulf access. Moreover, this data empowers the local REALTOR board to disseminate regular updates and statistics to its members concerning local current real estate market conditions. The contemporary real estate landscape owes its existence in large part to the MLS which has now been firmly integrated into the industry's core. While future enhancements and modifications are sure to deliver even greater value for all, the current system remains an indispensable part of the Florida real estate sphere as well as across vast segments of the United States.