Cape Coral, located in the western part of Lee County, is one of the largest cities in Florida by land area. It is a peninsula bounded by the Caloosahatchee River to the east and south and the Matlacha Pass to the west. The northern part is connected to the Florida peninsula, including North Fort Myers and the Yucca Pens State Wildlife Management Area. Known for its unique grid system of streets and over 400 miles of navigable waterways, Cape Coral has several major roads connecting the city to the rest of Southwest Florida by land, as well as three bridges connecting the city directly with Fort Myers and Pine Island. This makes access to Southwest Florida International Airport, popular attractions and major highways a breeze for residents.
Image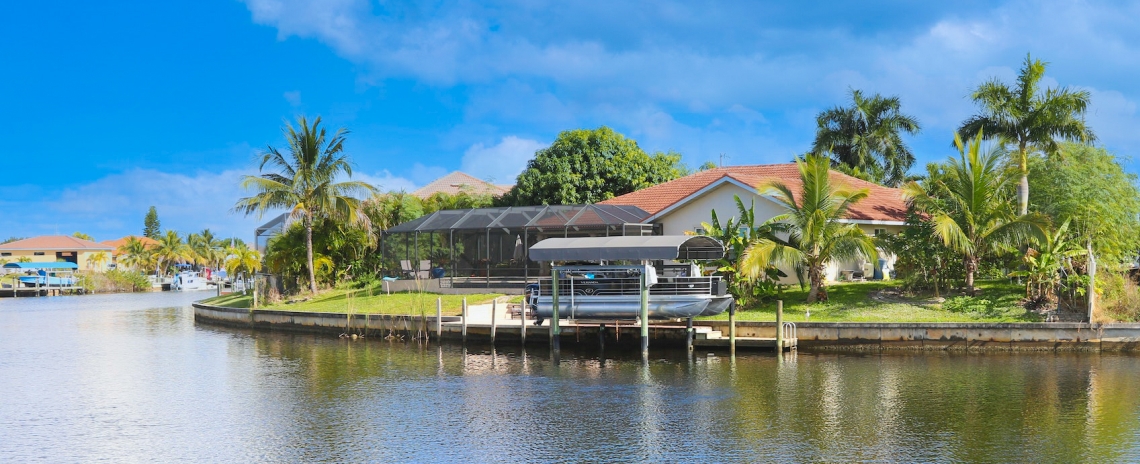 With its thriving economy, numerous entertainment options, year-round warm climate, endless sunshine, and family-friendly atmosphere, Cape Coral has become one of the fastest-growing cities, not just in Florida, but in the country. It has become a vibrant and dynamic place to live, work, and visit. Its close proximity to Southwest Florida's best beaches and hundred miles of navigable waterways, with easy access to the pristine waters of the Gulf of Mexico, make it a favorite with boaters as well as those who enjoy fishing and the outdoors.
The History of Cape Coral
Cape Coral was first established in the 1950s when two brothers, Leonard and Jack Rosen, from Baltimore, Maryland, purchased a 103-square-mile tract of land on the Caloosahatchee River. This vast swampland was purchased for just $678,000, and the Rosen brothers quickly started working on one of the largest planned communities in the United States. Through aggressive marketing strategies, the Rosen brothers began selling off parcels of land to people looking for a slice of the "Waterfront Wonderland". These marketing efforts, which included promotional mailers, newspaper advertisements, and celebrity endorsements, led to a swift rise in the city's population.
In 1970, Cape Coral was officially incorporated as a city. From the outset, the city was planned with a unique grid system of streets as well as canals to attract boating enthusiasts. Waterfront properties was part of the Rosen's initial selling point, and today, Cape Coral boasts over 400 miles of navigable waterways, more than any other city in the world. Over the years, the city has grown substantially, and as of 2023, Cape Coral is one of the largest cities by land area in the state of Florida. Its population is now also among the fastest-growing in the country, making it a vibrant and dynamic place to live, work, and visit.
Climate and Weather
Cape Coral enjoys a tropical savanna climate that offers warm temperatures and plenty of sunshine all year round. The city experiences an average of 355 sunny days annually, providing residents and visitors with ample opportunity to engage in their favorite outdoor activities. During the summer months, which extend from May through September, temperatures typically reach average highs of 90°F (32°C) and lows around 74°F (23°C), ensuring that beachgoers can enjoy the sun and surf.
Image
Transitioning into the cooler winter season, which spans from December through February, Cape Coral experiences significantly milder weather. Average winter temperatures hover around 75°F (24°C) for the daily high and at night they dip to approximately 55°F (13°C) for the low. This comfortable climate makes Cape Coral a popular destination for tourists looking to escape snowy northern winters.
The city's brief seasonal transitions, which occur in spring and autumn, can range from hot to mild and sometimes even cool. These generally provide very pleasant weather that features the best of both summer and winter, which makes this time of the year an enjoyable experience no matter your individual weather preference.
Cape Coral has a distinct rainy season, which runs from June through September. During these months, rain showers are frequent but usually short-lived, often giving way to clear skies and sunshine later in the day. Despite the rain, average temperatures during this season continue to remain in the high 80s to low 90s Fahrenheit (30-34°C). Like the rest of Florida, Cape Coral is susceptible to hurricanes and tropical storm systems during the Atlantic hurricane season, which extends from June to November.
Image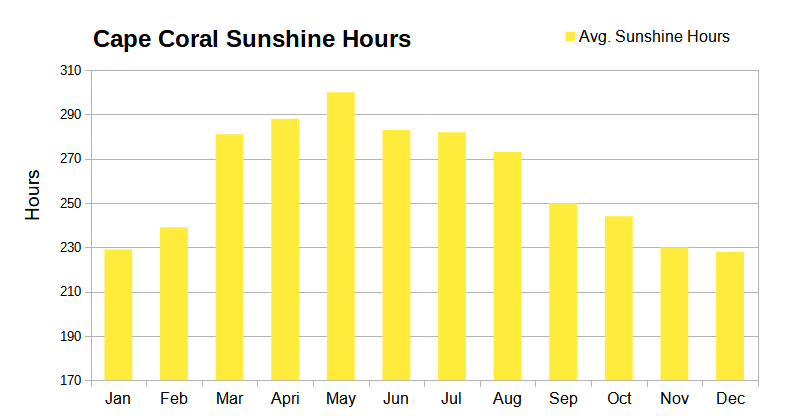 Dining and Bars
Cape Coral offers an impressively diverse culinary scene, with a wide range of restaurant and bar choices that cater to various tastes and preferences. Whether you are a food enthusiast (foodie) looking to savor local and international flavors or just seeking a laid-back atmosphere to enjoy a refreshing drink, Cape Coral has something for everyone.
Seafood lovers will delight in the fresh catch of the day, including succulent gulf shrimp, mouthwatering crab legs, and freshly caught fish, served in waterfront restaurants overlooking the many picturesque canals or the river. For those craving international flavors, there are restaurants offering Italian, Mexican, Asian, among various other cuisines, providing a delightful fusion of tastes and flavors. These restaurants range from upscale fine dining establishments with elegant ambiance to comfy family-owned eateries.
Image
When it comes to bars, patrons can choose from many lively sports bars, where they can cheer on their favorite teams while enjoying a cold beer and delicious pub food. There are also cozy wine bars and lounges, perfect for a romantic night out or a relaxed gathering with friends. Additionally, waterfront bars provide a unique experience, allowing patrons to soak in breathtaking views of the water while enjoying their favorite cocktails. With its diverse range of restaurants and bars, the Cape ensures that locals and visitors alike have ample options to indulge in culinary delights and unwind in a vibrant and welcoming atmosphere.
Shopping and Entertainment
For those who love to shop, Cape Coral offers plenty of options to choose from. The city boasts a mix of popular retail chains, unique boutiques, antique shops, and local artisan markets. Several shopping centers and malls provide a one-stop-shop for all your shopping needs, while offering a range of dining and entertainment options to make for a full day of fun.
Image

Cape Coral Town Center: This is a large shopping mall with a diverse range of stores, from popular retail chains to unique local boutiques. It also offers a variety of dining and entertainment options.
Coralwood Center: A shopping center featuring a mix of stores, a movie theater, and several eateries.
The Shops at Surfside: This outdoor lifestyle center offers a unique blend of shopping, dining, and services in a relaxed and beautiful setting.
In terms of entertainment, the city hosts a variety of options to keep both locals and tourists entertained. From art galleries and theaters featuring local talent to bustling entertainment districts with live music and nightlife, there's something for everyone in Cape Coral.
Attractions, Points of Interest, and Events
Cape Coral is home to a number of attractions that cater to a wide range of interests. The city is especially known for its beautiful parks and nature preserves, with Four Mile Cove Ecological Preserve being a local favorite. This preserve offers hiking trails, kayak rentals, and the chance to see local wildlife up close.
For those interested in history and culture, the Cape Coral Historical Museum offers a glimpse into the city's past, and the annual Cape Coral Festival of the Arts showcases the works of hundreds of artists from around the country. Cape Coral is also known for its annual Red, White, and Boom event, the largest Fourth of July fireworks display in Southwest Florida, as well as it's annual Oktoberfest celebration.
Image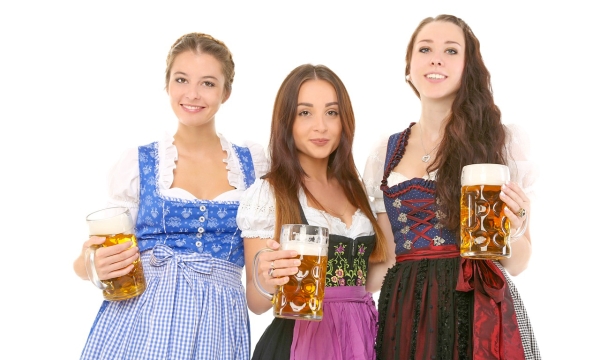 The yearly Oktoberfest celebration in Cape Coral, Florida, is a lively and vibrant event that brings a taste of Bavaria to the Gulf Coast. Held annually, this festival attracts locals and visitors alike to enjoy a festive atmosphere filled with music, traditional German cuisine, and, of course, plenty of beer. Attendees can immerse themselves in the spirit of Oktoberfest by dancing to live polka music, participating in games and contests, and browsing through a variety of vendors offering crafts and authentic German merchandise. With its lively atmosphere and diverse entertainment, the Cape Coral Oktoberfest celebration is a beloved community event that showcases the rich traditions and cultural heritage of Germany while providing a fun and memorable experience for all.
Four Mile Cove Ecological Preserve: The Four Mile Cove Ecological Preserve in Cape Coral is a 365-acre natural sanctuary that showcases untouched beauty and diverse wildlife. Its winding boardwalk takes visitors through mangrove forests, wetlands, and open waters, offering a serene escape into nature. With a wide range of plant and animal species, including birds, turtles, and occasional marine life, the preserve provides ample opportunities for nature observation and birdwatching. Recreational activities like kayaking, canoeing, and fishing are available, while educational exhibits along the boardwalk offer insights into the ecological importance of the area.
Image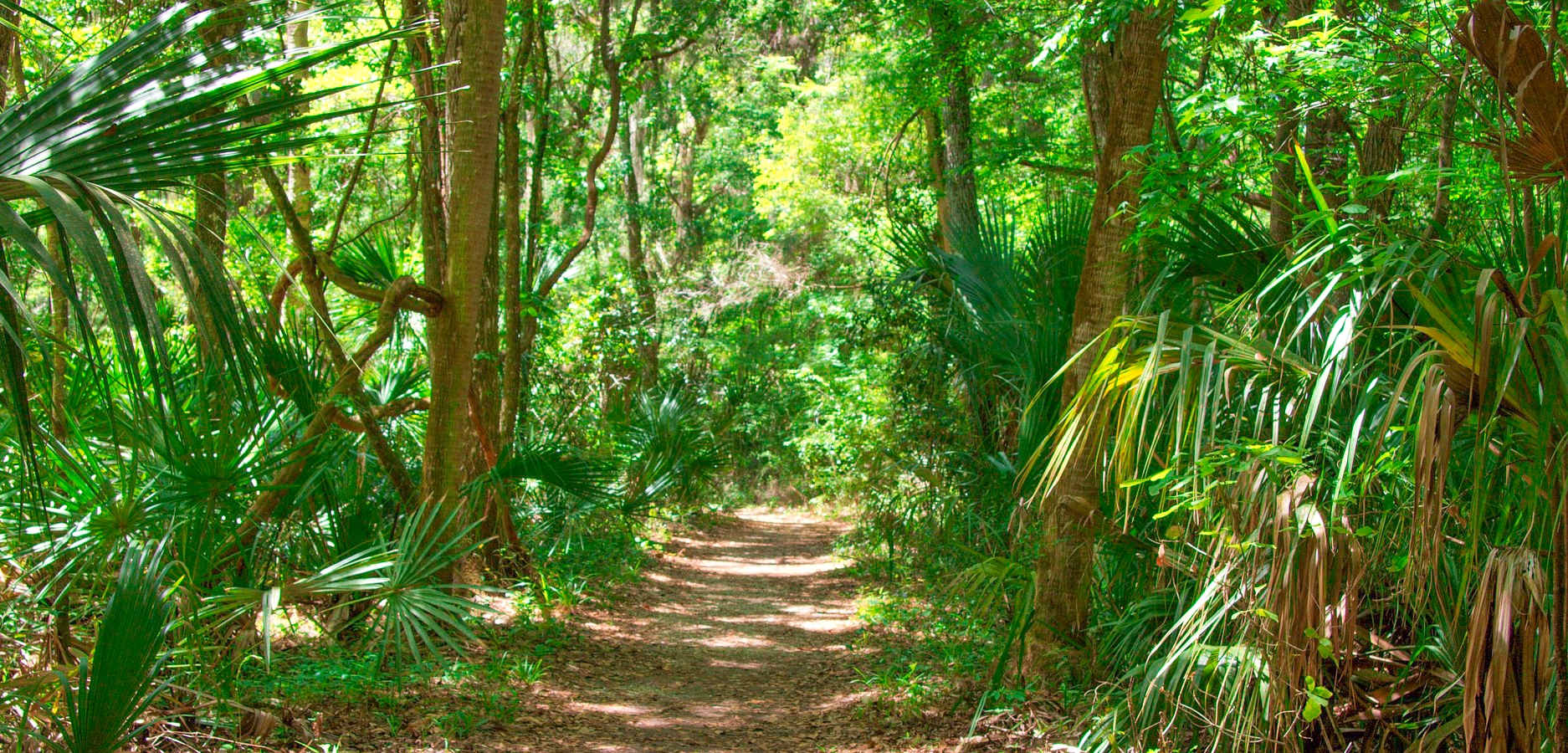 Cape Coral Yacht Club: The Cape Coral Yacht Club offers a range of amenities and activities for boating enthusiasts and visitors. With its picturesque views of the Caloosahatchee River, it features a sandy beach, swimming pool, and a full-service marina with easy access to the Gulf of Mexico. The Yacht Club provides a restaurant, lounge, and hosts various events, making it a vibrant hub for social gatherings and community engagement.
Image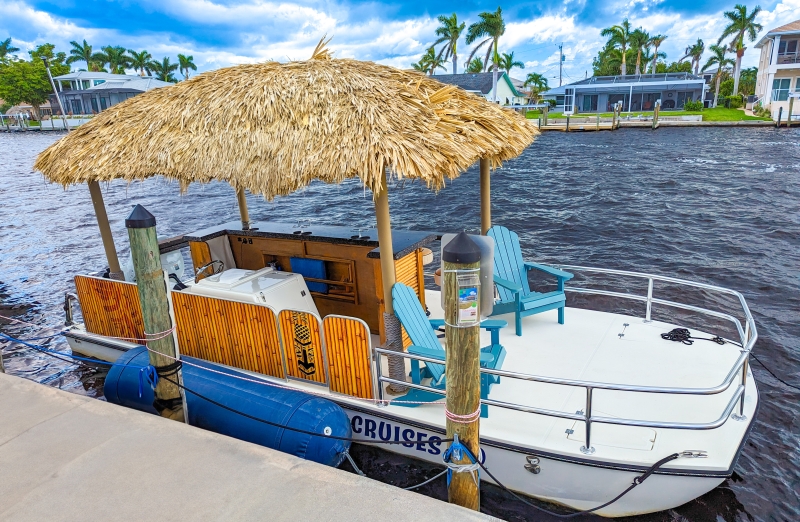 Rotary Park Environmental Center: Rotary Park Environmental Center in Cape Coral is a nature lover's paradise. Spanning over 97 acres, this park offers nature trails, wildlife viewing areas, a butterfly house, and educational programs, providing visitors with a unique opportunity to connect with and learn about the local ecosystem in a serene and immersive setting.
Image

Wicked Dolphin Distillery: Wicked Dolphin Distillery offers tours that take visitors behind the scenes of their artisanal craft distillery. Guests can witness the entire distillation process, from fermenting the local sugarcane to aging the spirits in oak barrels. Knowledgeable guides share insights into the distilling techniques and the history of rum-making. Visitors also have the opportunity to sample a variety of Wicked Dolphin's handcrafted spirits, allowing them to appreciate the flavors and craftsmanship firsthand.
Cape Coral Historical Museum: The Cape Coral Historical Museum is a captivating destination that showcases the history and development of Cape Coral, Florida. Through its exhibits and artifacts, visitors can explore the city's early pioneers, the significance of its canal system, and the architectural styles that define the area.
A Boater's Paradise in Florida
Cape Coral holds a special allure for boaters due to its prime location and abundance of boating amenities. Boating enthusiasts are drawn to the Cape for its extensive canal system, many local marinas, and fairly easy access to the open waters of the Gulf of Mexico, making it a true paradise for those seeking nautical adventures.
One of the key features that make the city a boater's paradise is its extensive network of canals. With over 400 miles of navigable waterways, Cape Coral has more canals than any other city in the world. These canals provide boaters with direct access to various destinations and offer a picturesque and convenient way to explore the area. Many of the canal front homes in Cape Coral feature private docks, allowing residents to dock their boats right at their doorstep. This seamless integration of boating and residential living is a major draw for boating enthusiasts who desire easy access to their vessels.
Image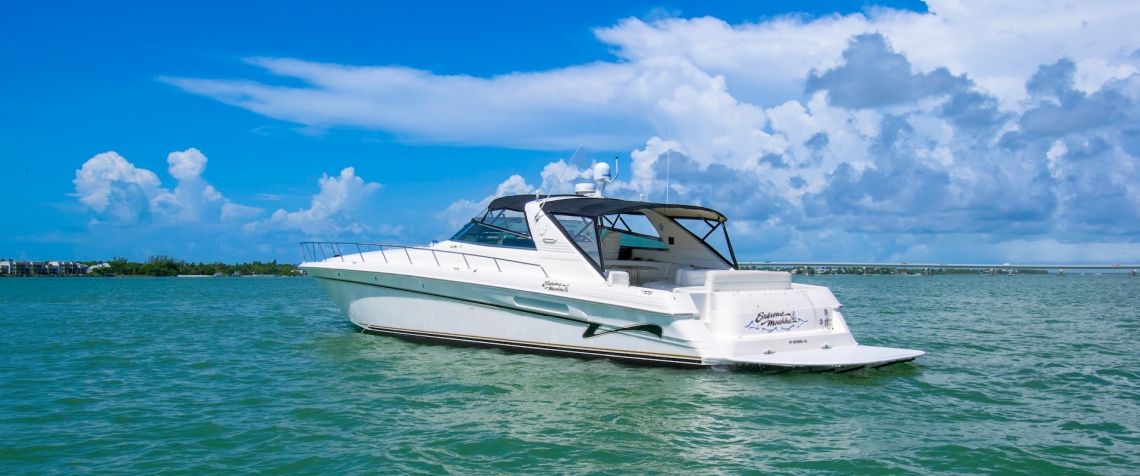 Cape Coral is also home to many marinas that cater to the needs of boaters. The Cape Coral Yacht Club Community Park, for instance, offers a full-service marina equipped with boat slips, fueling stations, and amenities like restaurants and picnic areas. This marina serves as a hub for boating activities and as a gathering point for boaters to socialize and share their love of the water.
For those looking to venture beyond the canals, Cape Coral provides multiple ways to access the Gulf of Mexico. The Caloosahatchee River, located just west of the city, serves as a direct route to the open waters of the Gulf. Boaters can cruise down the river and explore the many nearby barrier islands like Sanibel and Captiva, renowned for their stunning beaches and pristine natural beauty. Additionally, there are several boat ramps strategically located throughout the Cape, making it easy for boaters to launch their vessels and explore the vast Gulf waters at their leisure.
Spectacular Year Round Golfing
The city of Cape Coral offers an array of fantastic golf courses for enthusiasts to enjoy year round. Whether you're a seasoned golfer or a beginner looking to improve your skills, Cape Coral has something to offer for everyone. Here are some of the notable golf courses located within the city:
Royal Tee Golf Club: a picturesque 27-hole golf course that offers a unique and memorable experience. Surrounded by natural beauty and serene lakes, the course provides a tranquil setting for golfers to enjoy their game. The club features three distinct nines: the King, the Queen, and the Prince. Each nine offers a different challenge, ensuring golfers have a variety of options to explore.
Coral Oaks Golf Course: a premier public golf course that spans over 8,000 yards of lush fairways and challenging greens. This championship course is known for its beautifully manicured landscape, abundant wildlife, and stunning views. Golfers of all skill levels can test their abilities on the well-maintained course, which features multiple tee boxes to cater to different playing levels.
Hunters Run Executive Golf Course: a delightful 9-hole, par-29 course ideal for golfers seeking a quick round of golf or beginners looking to develop their skills. The course is known for its well-maintained fairways, well-placed bunkers, and beautiful surroundings. With its friendly atmosphere and affordable rates, Hunters Run Executive Golf Course is a popular choice among locals and visitors alike.
Palmetto-Pine Country Club: is a private, member-owned club that offers an exceptional golfing experience. The course is renowned for its challenging layout, mature trees, and strategic water hazards. With its undulating greens and tight fairways, Palmetto-Pine presents a test for golfers of all skill levels. In addition to golf, the club provides various amenities, including a pro shop, practice facilities, and a clubhouse.
Image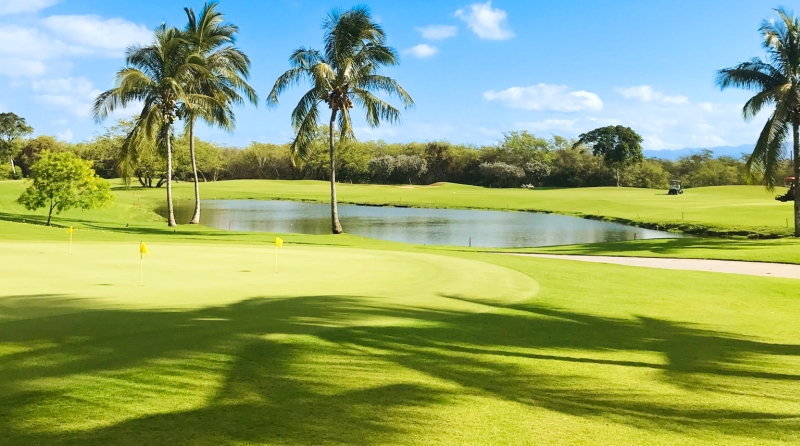 The School System in Cape Coral
Cape Coral has a great public school system managed by The School District of Lee County. The district is recognized for its strong curriculum and wide variety of programs. Schools in Cape Coral offer various specialized programs such as International Baccalaureate, Cambridge AICE, arts, career, and technical programs.
For families considering private education, Cape Coral also has several private schools offering various educational philosophies and religious affiliations. There are also a number of charter schools in the city, offering parents even more choices for their children's education.
Additionally, Cape Coral lies within close proximity to the area's higher education institutions, including Florida Gulf Coast University and Florida SouthWestern State College (formerly known as Edison State College), which offer its students a wide range of advanced degree programs and educational opportunities.
PUBLIC SCHOOLS:
Elementary Schools:
Cape Coral Elementary School
Diplomat Elementary School
Gulf Elementary School
Oasis Charter Schools
Middle Schools:
Challenger Middle School
Gulf Middle School
Trafalgar Middle School
Oasis Charter Schools
High Schools:
Cape Coral High School
Mariner High School
Island Coast High School
Oasis Charter Schools
PRIVATE SCHOOLS:
Elementary Schools:
Cape Coral Christian School
Saint Andrew Catholic School
Montessori School of Cape Coral
High Schools:
Cape Coral Christian School
HIGHER EDUCATION:
Colleges and Universities:
Florida SouthWestern State College (FSW)
Florida Gulf Coast University (FGCU)