Estero Island, also known as Fort Myers Beach, is a barrier island located in Southwest Florida that stretches for seven miles and is nestled between The Gulf of Mexico and Estero Bay. The island features many miles of white sandy beaches and is a favorite destination for beach lovers. The Town of Fort Myers Beach is a perfect choice for homebuyers who are looking for that quintessential Florida seaside community vibe. The island offers its residents plenty of sun, sand, palms and water combined with many souvenir and surf shops, tropical open-air bars, and seaside restaurants.
Image

Space is at a premium on this small barrier island, and with ever-increasing demand and continuous growth, real estate prices are expected to continue to rise well into the future. Fort Myers Beach offers buyers a large gamut of real estate choices including high-rise and mid-rise beachfront condominiums that feature amazing views of the Gulf of Mexico as well as many stunning oceanfront single-family homes with direct beach access. Living on this barrier island, whether as a permanent resident or as a part-time snowbird, provides a great way to enjoy consistent year-round warm weather and experience the best that life has to offer.
More About Fort Myers Beach:
The History of Estero Island
Estero Island has a rich and diverse history deeply rooted in the cultures of Native American tribes, Spanish explorers, and American settlers. The island was initially inhabited by the Calusa Indians more than 2,000 years ago, a culture that established a complex network of canals, shell mounds, and artificial islands throughout the region. This remarkable civilization thrived due to the area's abundant natural resources, which provided plenty of food and shelter. The Calusa dominated southwestern Florida for centuries before European contact in the 16th century.
The arrival of Spanish explorers in the 1500s marked a turning point in the history of not just Estero Island, but all of Florida. Spanish conquistadors, including Juan Ponce de León, made contact with the Calusa Indians in their quest for gold and riches. The introduction of diseases, to which the local Calusa Indians had hitherto not been exposed to and therefore had no immunity, led to a significant decline in the population. By the mid 18th century, the Calusa had largely disappeared, victims of warfare, enslavement, and diseases brought by the European explorers.
The island's modern history began in the 19th century, which brought a wave of settlers to Estero Island. Pioneers, drawn by the mild climate and abundant fish and game, began to establish homesteads on the barrier island. The 20th century saw Estero Island transform from a remote fishing community to a popular tourist destination. This shift was largely due to the construction of the first bridge over Matanzas Pass connecting Estero Island to San Carlos Boulevard on the mainland in the 1920s, which made the island easily accessible to visitors. Over the following decades, the development of resorts, restaurants, and tourist facilities transformed the island into the beloved beach town we know today, famous for its beautiful beaches, excellent fishing, and rich history. In 1995, Fort Myers Beach was incorporated as a town.
The Island's Climate and Weather
Fort Myers Beach enjoys a semi tropical climate with extended warm summers and short mild winters. Summer temperatures average in the high 80s to low 90s degrees Fahrenheit (31-34 degrees Celsius), the continuous refreshing breezes from the Gulf of Mexico make it feel much more pleasant than the temperatures would suggest. The summer months often experience afternoon thunderstorms, which cool the surroundings and keep the landscape lush and green.
Image
Winters in Fort Myers Beach are quite mild, with average high temperatures in the 70s (21-26 degrees Celsius) and lows in the 50s (10-15 degrees Celsius). The weather is often sunny and dry, making it an ideal destination for those looking to escape colder climates. The area gets an average of 56 inches of rain annually, with the majority falling between June and September. Spring and fall are also very pleasant times of the year in Fort Myers Beach, especially for outdoor activities.
Dining and Drinking with an Island Vibe
The dining scene in Fort Myers Beach is diverse and vibrant, reflecting the town's coastal island culture. Seafood is a staple, with many restaurants on the island offering dishes prepared from freshly-caught local fish, scallops, and shrimp. Other cuisine options span from American to international offerings such as Italian, Mexican, and Asian.
Bars in Fort Myers Beach are known for their relaxed and friendly atmosphere with an island vibe. Many are located along the beach, offering its patrons stunning views of the Gulf of Mexico, especially at sunset. At night, particularly on weekends and holidays, live music events are common, with local bands performing a variety of genres from rock to country to reggae. Whether you are looking for a memorable place to relax and enjoy a craft cocktail or a lively venue to dance the night away, Fort Myers Beach has something for everyone.
Image
Shopping, Entertainment and Area Attractions
Fort Myers Beach offers a wide range of entertainment options for residents and visitors alike to enjoy. These range from small boutique stores offering local artisan goods, and souvenir shops to larger shopping plazas featuring well-known retailers. Here are some examples of the more popular shopping and entertainment options and area attractions available:
Entertainment District: Times Square is the heart of the Fort Myers Beach downtown area. This vibrant pedestrian district is full of an array of colorful shops, restaurants and beachfront bars. It is the perfect place to grab a bite to eat, shop for unique souvenirs, or just enjoy the lively island vibe. Times Square also features a large public beach with soft white sand and a fishing pier where visitors can try their luck at catching local fish. With live music and street performers often entertaining the crowds, Times Square presents a fun, tropical ambiance that is a must-experience for any visitor to the island.
Beach Activities: Fort Myers Beach is known for its beautiful sandy shores and clear waters, providing ample opportunities for swimming, sunbathing, beachcombing, and building sandcastles. You can relax on the beach, take a dip in the Gulf of Mexico, or participate in water sports such as kayaking, paddleboarding, jet skiing, and parasailing.
Image
Fishing Charters: Estero Island is a popular destination for fishing enthusiasts. You can charter a boat and head out for deep-sea fishing in the Gulf of Mexico, where you can catch a variety of fish species, including snapper, grouper, tarpon, and more.
Dolphin and Wildlife Tours: Take a guided boat tour around Estero Bay or the surrounding waters to spot dolphins, manatees, and other wildlife in their natural habitat. These tours provide an educational and entertaining experience for the whole family.
Sunset Cruises: Enjoy a romantic sunset cruise along the coast of Estero Island. These cruises offer stunning views of the sunset over the Gulf of Mexico while providing a relaxing and enjoyable evening experience on the water.
Key West Express: is a premier boat service based out of Fort Myers Beach, offering a convenient and enjoyable way to travel to the vibrant island of Key West. The service provides a high-speed ferry that transports passengers across the Gulf of Mexico, whisking them away to the tropical paradise of Key West. Passengers can relax and take in the breathtaking ocean views while enjoying onboard amenities such as comfortable seating, a full-service bar, and a galley serving delicious snacks and beverages. Whether it's a day trip or an extended vacation, Key West Express offers a seamless and memorable journey to one of Florida's most iconic destinations.
Mini Golf: For family-friendly entertainment, you can visit mini-golf courses located on Estero Island. These venues offer fun activities and games suitable for all ages.
Nature Parks and Trails: Explore the natural beauty of Estero Island by visiting nearby nature parks and trails. Lovers Key State Park, Matanzas Pass Preserve, and Bowditch Point Park provide opportunities for hiking, wildlife spotting, birdwatching, and picnicking.
Unveiling Paradise: The Sun-Kissed Splendor of Fort Myers' Beaches
Fort Myers Beach: Fort Myers Beach is the main beach of the island. This lively beach is a hub of activity, with its white sandy beaches attracting tourists and locals alike. The beach stretches for seven miles and offers a wide array of activities, such as jet-skiing, parasailing, and dolphin-watching tours. The shoreline is lined with bars, restaurants, and shops, creating a vibrant atmosphere. It is a great place to watch the sunset, and on Friday and Saturday evenings, visitors can enjoy free live music and street performers.
Image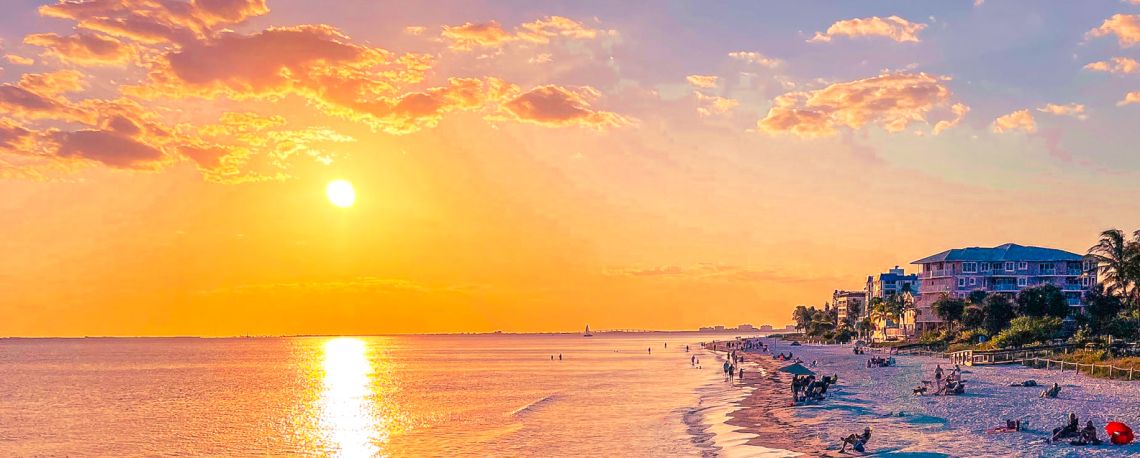 Image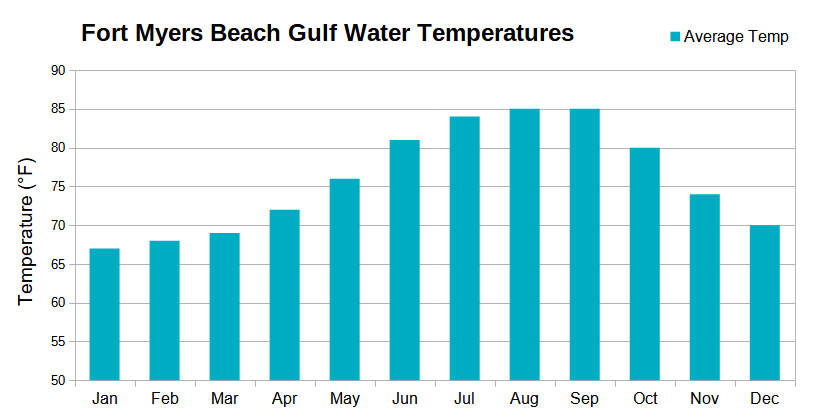 Best Events on Fort Myers Beach
The American Sand Sculpting Championship: is an annual event that gathers talented artists from around the world to showcase their sand sculpting skills. Taking place on the picturesque shores of Estero Island, the competition transforms Fort Myers Beach into an open-air gallery where sculptors create intricate and awe-inspiring sculptures using only sand. Visitors have the opportunity to witness the artists in action, marvel at their craftsmanship, and enjoy family-friendly activities and entertainment throughout the event. It's a celebration of creativity, artistry, and the ephemeral beauty of sand sculptures.
The Fort Myers Beach Shrimp Festival: This beloved annual event celebrates the area's rich heritage and its abundance of delicious shrimp. The Fort Myers Beach Shrimp Festival attracts locals and visitors alike for a weekend of fun, food, and festivities. The highlight of the event is the famous shrimp parade, where colorful floats, bands, and costumed participants march down the streets, creating a vibrant and lively atmosphere. Alongside the parade, visitors can indulge in a variety of mouthwatering shrimp dishes prepared by local chefs. From classic shrimp cocktails to flavorful shrimp scampi, the festival offers a delectable array of shrimp-based culinary delights. Additionally, attendees can enjoy live music, arts and crafts vendors, and a range of family-friendly activities. The Fort Myers Beach Shrimp Festival is a delightful celebration of community, food, and the beloved crustacean that has become synonymous with the region.
Image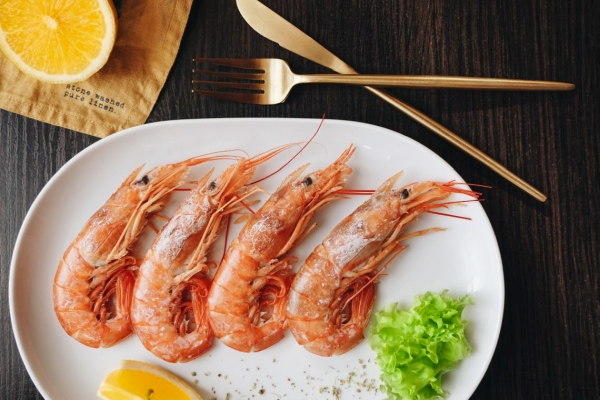 The School System of Fort Myers Beach
The school system of Fort Myers Beach falls under the Lee County School District. The district is committed to providing high-quality education to its students, with a focus on improving student achievement, increasing graduation rates, and ensuring students are prepared for college or careers.
For those considering a move to the area, it's worth noting that the district offers a variety of educational options including traditional public schools, charter schools, and special programs like International Baccalaureate and Advanced Placement. Additionally, there are several private schools in the area that provide alternative educational opportunities.
List of Schools in Fort Myers Beach:
PUBLIC SCHOOLS:
Elementary Schools:
Fort Myers Beach Elementary School
Middle Schools (on the mainland):
Lexington Middle School
Three Oaks Middle School
High Schools (on the mainland):
Cypress Lake High School
South Fort Myers High School
PRIVATE SCHOOLS:
Amikids Southwest Florida
HIGHER EDUCATION:
Colleges and Universities (on the mainland):
Florida SouthWestern State College
Florida Gulf Coast University