The City of Fort Myers, located in the heart of Lee County, is popular for its natural beauty, warm beaches, great fishing, and plentiful shopping. You can enjoy encounters with nature, go for a swim on one of the area's great beaches, and treat yourself to many family-centric attractions as well as restaurants in the city and the surrounding areas along Florida's very sunny Gulf Coast. As a matter of fact, this is one of the sunniest cities in the state of Florida. US News and World Reports recently rated the city the number one place to retire in the United States. Nearly a quarter of the city's population is composed of retirees. The city plays host to a sizable 'snowbird' population with many retirees residing in the area part-time. Life in the city offers residents an urban suburban mix feel with a slow pace of life and a relaxed atmosphere. Fort Myers is one of the top cities in Florida to invest in real estate, with great future growth opportunities. It has a thriving property market, which features a large selection of amazing waterfront real estate for sale bordering either the Caloosahatchee River, the Bay of San Carlos, or the Gulf of Mexico.
Image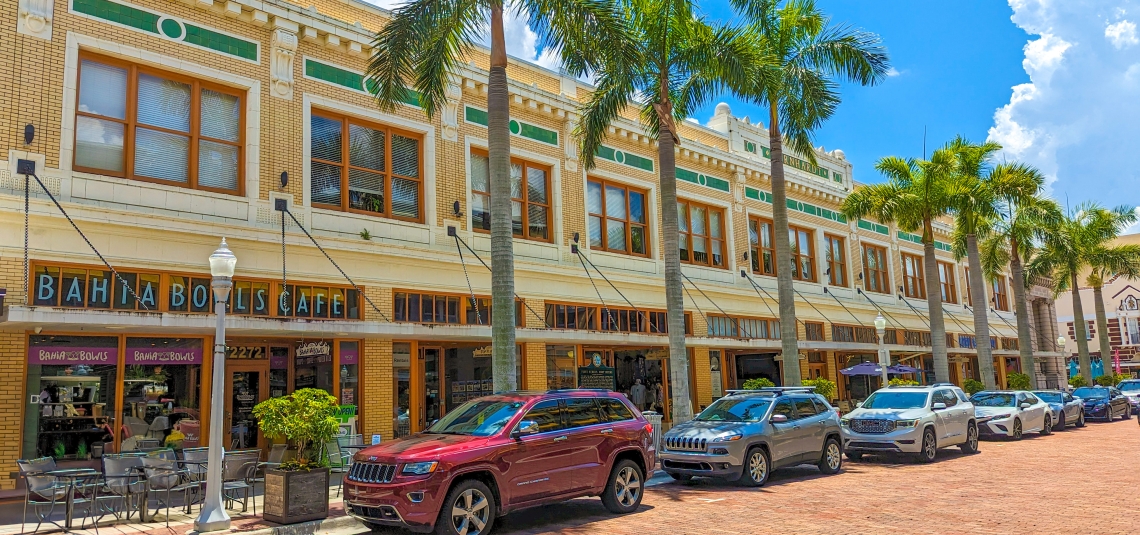 The History of Fort Myers
Fort Myers traces its history back to the 19th century when it was established as a military fort during the American Indian Wars. The fort was named after Colonel Abraham Myers, the Quartermaster General of the Confederate States Army. The U.S. Army built the fort in 1850 as a strategic location for deterring the Seminole tribe that had been resisting relocation to reservations. Initially, the fort played a significant role in the later stages of the Seminole Wars. However, it was abandoned in 1858 and reactivated during the American Civil War.
After the Civil War, the fort was abandoned again, and the area remained sparsely populated for several years. In the late 19th century, Fort Myers gradually began to evolve from a military establishment into a flourishing civilian community. This Southwest Florida settlement was incorporated in 1885, and by this time, it was already attracting settlers because of its beautiful weather and abundant fishing opportunities. One of the key figures during this period was Thomas Edison, the renowned inventor, who built his winter home in Fort Myers in 1886, attracting further interest and growth.
The 20th century saw significant expansion and development, particularly due to the influence of the citrus industry. With the advent of new transportation infrastructure, including railroads and later highways, the city became a vital commercial hub for the export of citrus fruits and other agricultural products. This helped the city to establish a robust economy and grow at a rapid pace. In addition, Fort Myers gained popularity as a tourist destination, with visitors attracted by its pleasant climate, natural beauty, and recreational opportunities.
Climate and Weather
Fort Myers enjoys a tropical savanna climate with warm, sunny weather all year round. This is characterized by a hot, rainy season that typically runs from May through October and a drier, somewhat cooler season from November through April. Average high temperatures in the hottest months (June through September) generally range in the low 90s Fahrenheit (32-34 degrees Celsius), while average lows hover around the mid-70s Fahrenheit (23-24 degrees Celsius). The region is prone to afternoon thunderstorms during the rainy season, often resulting in a temporary cool-down.
Image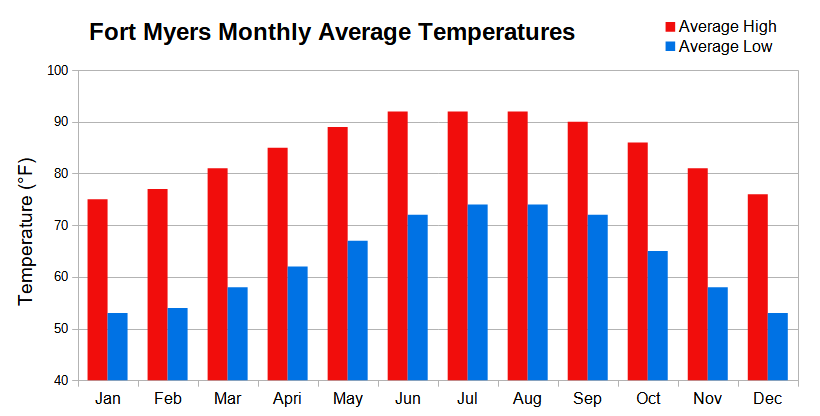 During the dry season, temperatures are milder and humidity levels are lower. Average high temperatures in the cooler months range in the mid to upper 70s Fahrenheit (23-26 degrees Celsius), with nighttime lows in the mid-50s to low 60s Fahrenheit (12-16 degrees Celsius). Precipitation is significantly less during this period, making it an ideal time for outdoor activities. It's worth noting that Fort Myers, like much of Florida, is susceptible to hurricanes and tropical storms, primarily from June to November, which is the Atlantic hurricane season. Despite these weather challenges, the overall climate is one of the major attractions for residents and visitors alike, with ample sunshine throughout the year.
Image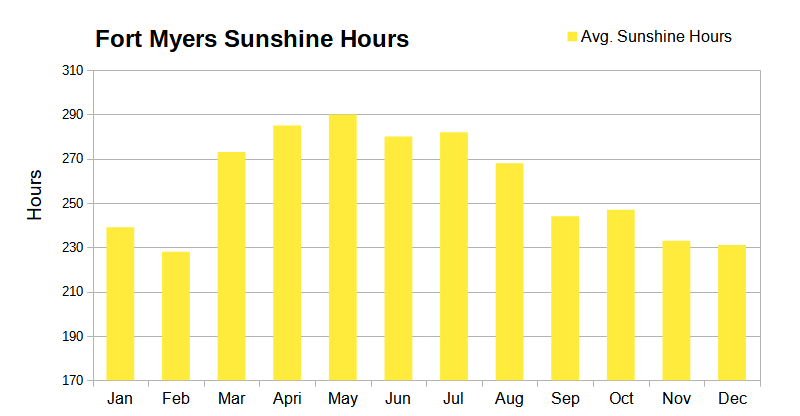 Dining and Bars
Fort Myers offers many diverse dining options that cater to a wide range of tastes and preferences, from cozy cafes and pubs to upscale dining establishments. The city's proximity to the Gulf of Mexico is reflected in numerous restaurants that specialize in fresh seafood, serving everything from locally sourced fish to oysters and shrimp. In addition to classic comfort foods, pizza and burgers, the city also offers a notable presence of authentic ethnic cuisine, with restaurants serving dishes that span from traditional Italian, Latin, Chinese and Mexican to more exotic Thai, Japanese, Korean and Indian foods.
Image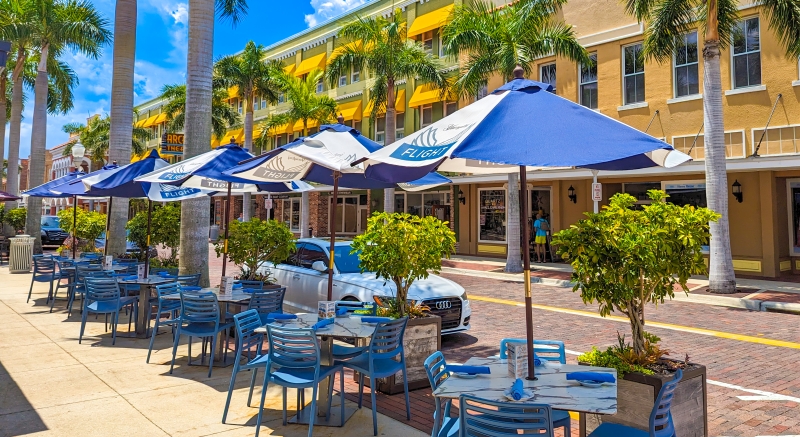 When it comes to nightlife, Fort Myers doesn't disappoint. The city is home to a host of lively bars and lounges that cater to different vibes. Whether you're looking for a laid-back waterfront bar, an energetic dance club, or a sophisticated rooftop lounge, Fort Myers has it all. The local craft beer scene is particularly vibrant, with several breweries offering unique, locally brewed selections.
Shopping and Entertainment
Fort Myers offers a wealth of shopping and entertainment opportunities that cater to diverse tastes and preferences. Shoppers can explore everything from large, well-appointed malls offering a mix of popular retail brands to local boutiques that provide unique, one-of-a-kind items. These shopping centers often feature open-air designs that allow visitors to enjoy Florida's beautiful weather while browsing. The following is a list of some prominent shopping centers and malls:
Edison Mall: As one of the oldest enclosed malls in Fort Myers, Edison Mall houses numerous national retailers and a food court. It's known for its convenient location and a wide range of shopping options.
Bell Tower Shops: An open-air shopping destination, Bell Tower Shops offer a wide array of shops, restaurants, and entertainment options. It features both national retailers and local boutiques, providing a varied shopping experience.
Image

Fleamaster's Fleamarket: This is one of the largest markets in Fort Myers, boasting over 900 vendors. You'll find everything from antiques and collectibles to fresh produce and crafts. It's a must-visit for bargain hunters and those looking for unique items.
The Forum: A combination of big box retailers and smaller boutiques, The Forum provides a mix of shopping and dining experiences. Its design was inspired by the traditional main street, offering a pleasant outdoor shopping experience.
Tanger Outlets: Located in Fort Myers, Tanger Outlets offers a multitude of brand-name stores where shoppers can find various discounted high-quality products. It's a favorite for deal-seekers and fashionistas alike.
When it comes to entertainment, Fort Myers offers an array of options for all ages. The city is home to multiple movie theaters, performing arts centers, and music venues, providing a diverse cultural experience. From Broadway shows to independent films and live music performances, Fort Myers keeps its residents and visitors entertained all year round.
Attractions, Points of Interest, and Events
Image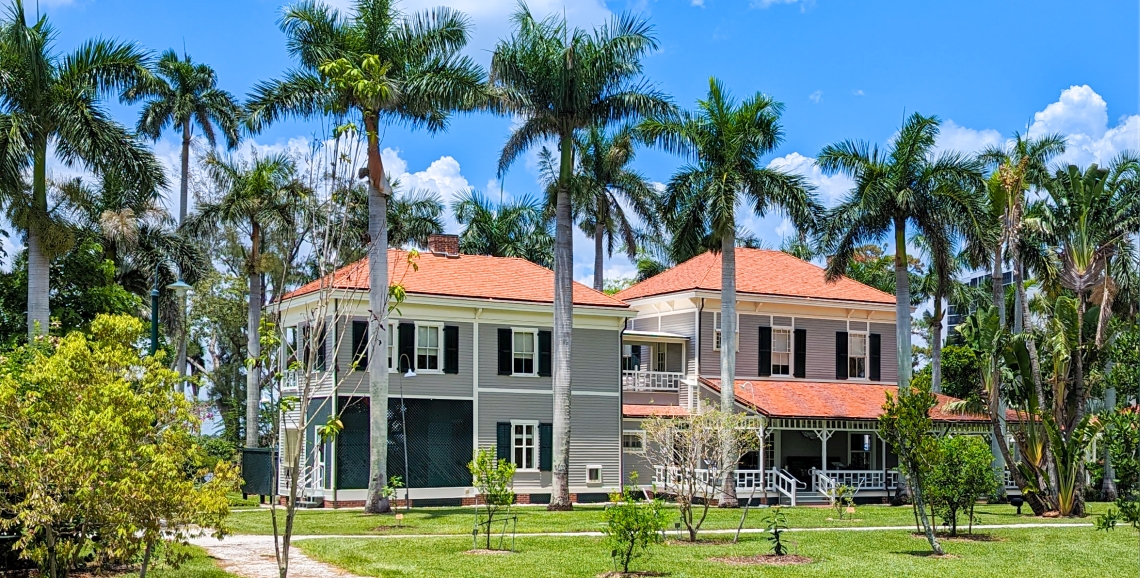 Image

Image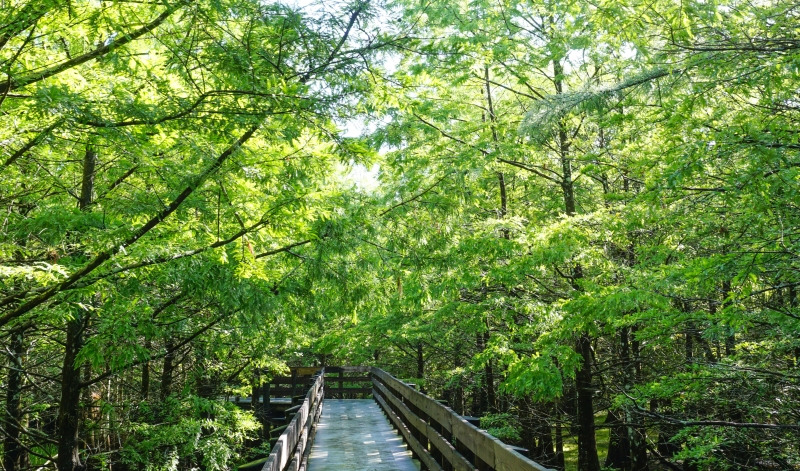 Image

Beyond these famous attractions, Fort Myers offers a range of points of interest for residents and visitors alike. The vibrant downtown district, located along the bank of the Caloosahatchee River, is a hub of cultural activity, with art galleries, parks, a marina and boutique shops. Residents can immerse themselves in the city's artistic side by exploring the galleries and catching live performances at the Sidney & Berne Davis Art Center. Additionally, the City of Palms Park, a historic baseball stadium, is a must-visit for sports enthusiasts, offering the opportunity to watch spring training games and other sporting events.
Image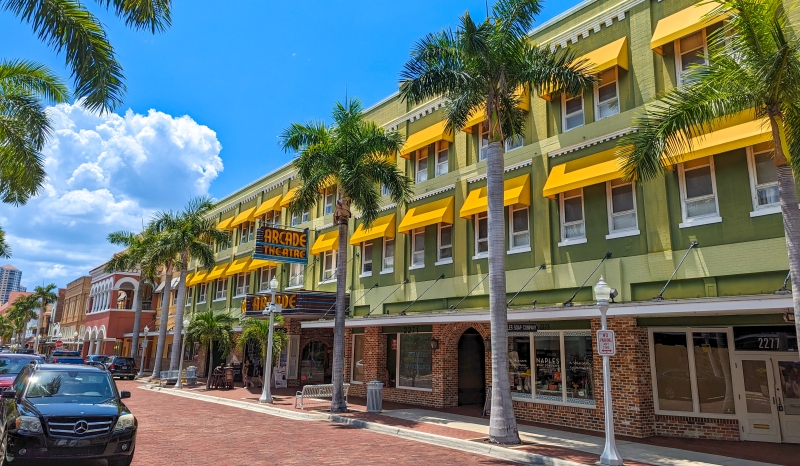 The City of Fort Myers plays host to a variety of annual events that showcase its community spirit. The Edison Festival of Light, held in honor of Thomas Edison, is a beloved tradition that features a grand parade, live entertainment, and a fireworks display. It is a celebration that brings the community together and showcases the city's rich heritage. The Fort Myers Art Walk is another notable event, held monthly in the downtown River District. It offers an opportunity to explore local art, music, and culinary delights, creating a vibrant atmosphere that celebrates the city's thriving arts scene.
The School System in Fort Myers
Fort Myers boasts a robust school system that prioritizes academic excellence and provides a range of educational opportunities for students. The city is part of the Lee County School District, known for its commitment to quality education and comprehensive programs. The Fort Myers area offers a variety of public, private, and charter schools, catering to various preferences and needs.
The public school district encompasses numerous highly rated schools, including top-performing elementary, middle, and high schools, which also offer a diverse range of extracurricular activities, sports programs, and advanced placement courses. Alongside the strong public school system, Fort Myers also provides various private school options that offer alternative educational approaches or religious affiliations. These schools often have smaller class sizes and may provide specialized programs or curricula.
Image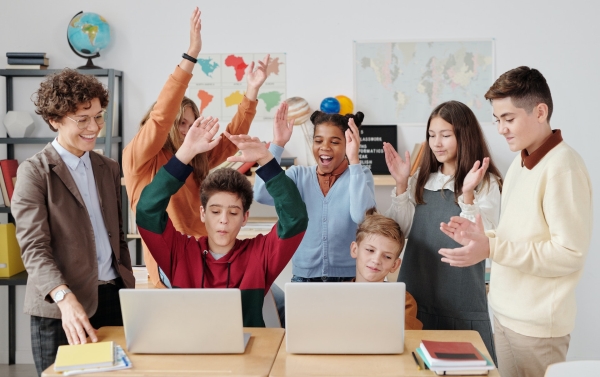 Additionally, Fort Myers is home to prestigious magnet schools, both public and private, specializing in various fields, such as the arts, sciences, and technology, which provide unique educational experiences for students with specific interests and talents. Furthermore, the city is home to several higher education institutions, including Florida Gulf Coast University and Florida SouthWestern State College (formerly known as Edison State College), offering a range of degree programs and educational opportunities for both traditional and non-traditional students.
For families considering a move to Fort Myers, the city's school system offers a diverse educational landscape with a wide array of options to ensure children receive a quality education and have access to enriching academic and extracurricular opportunities in order to excel academically.
PUBLIC SCHOOLS:
Elementary Schools:
Allen Park Elementary School
Colonial Elementary School
Edison Park Creative and Expressive Arts School
Franklin Park Elementary School
James Stephens Elementary School
Orangewood Elementary School
Ray V. Pottorf Elementary School
Three Oaks Elementary School
Tanglewood Elementary School
Villas Elementary School
Tice Elementary School
Middle Schools:
Cypress Lake Middle School
Dunbar Community School
High Schools:
Cypress Lake High School
City of Palms Charter High School
Coronado High School
Dunbar High School
Fort Myers High School
PRIVATE SCHOOLS:
Elementary Schools:
Canterbury School
Evangelical Christian School
Fort Myers Christian School
Montessori School of Fort Myers
St. Michael Lutheran School
High Schools:
Canterbury School
Bishop Verot Catholic High School
Evangelical Christian School
HIGHER EDUCATION:
Colleges and Universities:
Florida SouthWestern State College (FSW)
Florida Gulf Coast University (FGCU)