Sanibel Island, located just off the coast of Fort Myers, is a quiet and pristine barrier island surrounded by the warm waters of the Gulf of Mexico. The island is known for its laid back 'olde world Florida' island lifestyle. Sanibel has made preservation of its natural resources a priority, ensuring that generations to come can enjoy Florida's natural flora and fauna. As a matter of fact, 67% of the island is now protected and designated as conservation lands.
Image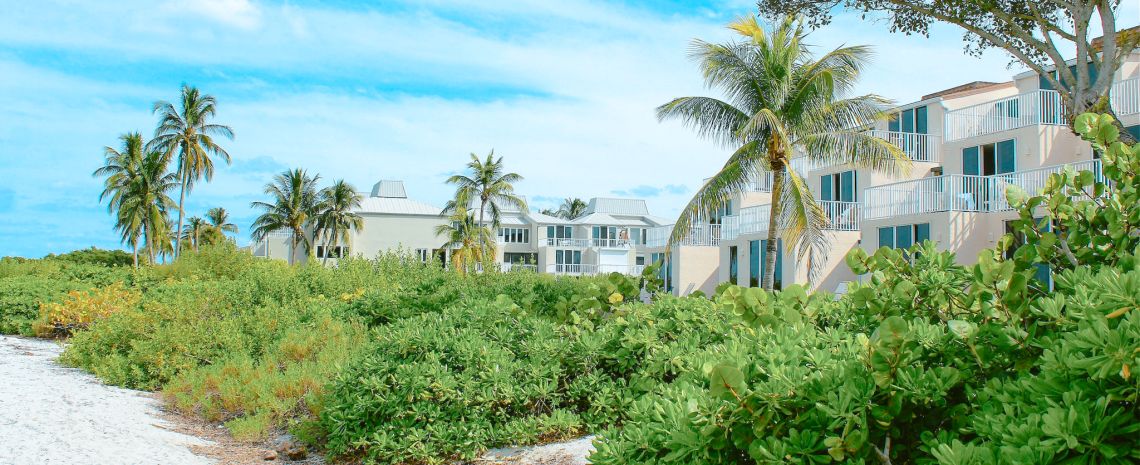 Sanibel Island offers a wide selection of single-family homes and condos spread across the island that suit every lifestyle. Fine dining as well as a variety of unique local shopping options are available on the eastern end. Sanibel Island's beautiful beaches are regularly voted as being amongst the best in the US and are famous for great shelling. Sanibel is a great place to call home for those who seek a truly unique blend of luxury, tranquility, exclusivity, and privacy. Once you visit this gem in Southwest Florida, you'll never want to leave.
More About Sanibel Island:
The History of Sanibel Island
Sanibel Island has a rich history that dates back over thousands of years. Archaeological evidence suggests that the island was inhabited by the Calusa Indians as early as 1500 BC. The Calusa were skilled fishermen and craftsmen. They left behind a treasure trove of artifacts, including tools, pottery, and shell mounds that offer insights into their culture and way of life.
The first European contact with Sanibel Island was likely made by the Spanish in the early 16th century, but it wasn't until the 19th century that settlers began to establish a permanent presence on the island. Sanibel became known for its fertile soil and abundant fishing. Agriculture and fishing remained the mainstay of the island's economy well into the 20th century.
Construction of the Sanibel Island Bridge, a vital link between Sanibel Island and the mainland, began in 1962 in response to the growing need for a reliable and convenient mode of access to the island. Before the bridge, the island was only reachable by ferry, a method that proved to be increasingly insufficient as the island's popularity surged. The Sanibel Causeway was officially opened on May 26, 1963, significantly transforming transportation to and from the island.
Fearing overdevelopment, residents of Sanibel Island incorporated as a city to control its growth and maintain its unique natural character. Since then, the city has implemented strict zoning laws to limit the size and type of buildings and preserve its extensive wildlife habitats.
Today, Sanibel Island is a beloved destination for tourists from around the world who come to enjoy its warm tranquil beaches, natural character, abundant wildlife, and laid-back atmosphere. Yet, despite its popularity, the island has successfully maintained the charm and natural resources that have defined it for centuries.
The Island's Climate and Weather
Sanibel enjoys a tropical humid climate, providing warm temperatures and abundant sunshine throughout the year. During the summer months, from May through September, temperatures in Sanibel typically reach average highs of 91°F (33°C) and lows around 75°F (24°C). These months also constitute the island's rainy season, with frequent but typically short-lived rain showers.
Image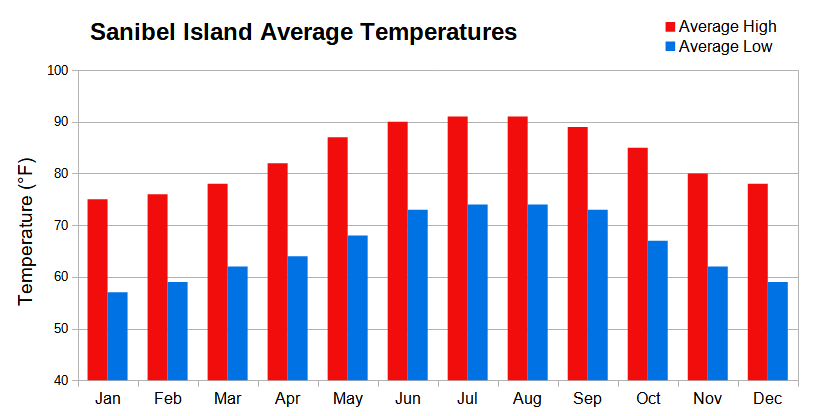 The winter months, spanning from December through February, bring milder temperatures to Sanibel. Average winter highs hover around 75°F (24°C), while the lows dip to around 56°F (13°C). These months are considered the dry season in Florida, with lower levels of rainfall and humidity, making it a popular time for visitors seeking to escape colder northern climates.
Spring and fall, locally the months between the dry and wet season are fairly short, but enjoy a very pleasant weather with mild temperatures and plenty of sunshine.
Savor the Flavors of Sanibel
Sanibel Island offers a delightful array of dining options with a diverse range of culinary experiences, from casual beachfront to elegant waterfront restaurants. Many of these island eateries serve creative dishes with some of the freshest seafood and locally sourced ingredients prepared by talented chefs. Thus, anyone looking for delectable seafood delicacies, including succulent shrimp, flavorful grouper, and mouthwatering crab will be pleasantly surprised.
The bars on Sanibel offer a vibrant and laid-back island atmosphere for those looking to unwind with a refreshing drink. The island's bars provide a mix of casual beachfront hangouts, lively sports bars, and cozy pubs. Patrons can indulge in tropical cocktails, local craft beers, and fine wines while enjoying the island's relaxed tropical ambiance. Live music is a common feature at many of the bars, adding to the lively atmosphere and providing entertainment for guests.
Image

For a casual and vibrant atmosphere, consider heading over to Doc Ford's Rum Bar & Grille. Inspired by the best-selling novels of author Randy Wayne White, this waterfront restaurant and bar serves up a fusion of Caribbean and Latin-inspired dishes, along with an extensive rum selection. Guests can enjoy a lively ambiance, live music, and signature dishes like Yucatan Shrimp and Island Mojitos.
It's worth noting that Sanibel Island takes pride in its local establishments, with an absence of national chain restaurants. This contributes to the island's unique charm and emphasizes its commitment to preserving its local island character.
Uncovering the Unique Shops of Sanibel Island
Sanibel Island's shopping district, located along Periwinke, invites you to stroll along its charming streets, lined with an eclectic mix of boutiques, galleries, and specialty stores. These delightful stores offer an assortment of souvenirs, seashell-themed trinkets, local artwork, and handmade crafts, allowing you to bring a piece of the island's charm back home with you. Whether you're in search of fashionable beachwear, local artwork, or handcrafted souvenirs, Sanibel Island's shopping scene is sure to captivate your senses and provide a memorable shopping adventure.
Image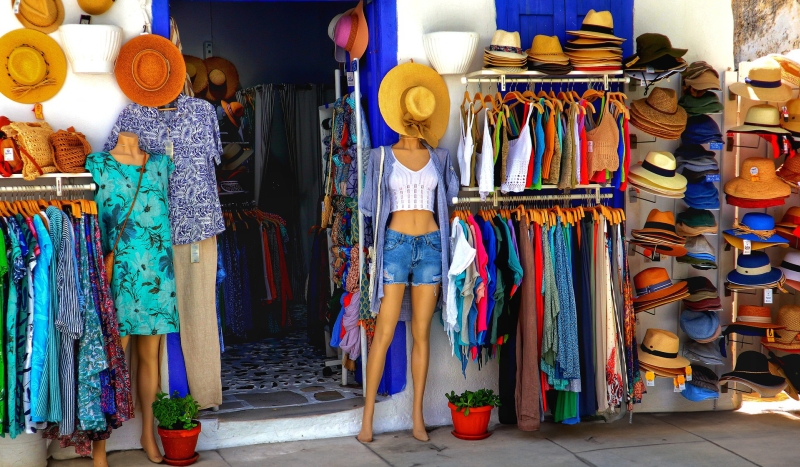 The various shopping centers on Sanibel Island provide a wonderful variety of local stores and boutiques, allowing island residents as well as visitors to indulge in a delightful retail experience while discovering the island's unique treasures.
Periwinkle Place: This charming outdoor shopping center located on Periwinkle Way, features a variety of boutiques, galleries, and specialty shops offering fashion, jewelry, home décor, artwork, souvenir shops and more. Visitors can explore the village-style complex and find unique treasures crafted by local artisans.
Tahitian Gardens: Is a shopping village known for its unique boutiques, galleries, and specialty shops. The shops offer a diverse range of products, including clothing, accessories, coastal-inspired home décor, and distinctive island artwork. Shoppers can enjoy browsing through the delightful stores and finding special items that capture the essence of what Sanibel Island embodies.
Jerry's Shopping Center: This popular shopping plaza on Sanibel Island is located directly on Periwinkle Way. It houses a variety of stores, including a grocery store / supermarket, restaurants, boutiques, and specialty shops. Visitors can find everything from everyday essentials to unique gifts and souvenirs while exploring this bustling shopping center.
Olde Sanibel Shoppes: This quaint shopping plaza in the heart of the island features a collection of shops and eateries. Olde Sanibel Shoppes offers a mix of boutiques, art galleries and specialty shops showcasing a range of unique products and local creations. Shoppers can enjoy the a relaxed island atmosphere while exploring the diverse offerings this charming plaza has to offer.
Local Attractions and Points of Interest
Sanibel Island offers residents and visitors a variety of attractions and unique points of interest. The island is renowned for its shell laden beaches, diverse Florida wildlife, and laid back atmosphere. The area is a true haven for nature enthusiasts, beach lovers, and those seeking a private getaway. Below are some of the major attractions and points of interest that can be found on Sanibel island:
Image

Image
Image
Shells and Sunshine: Sanibel Island's Prized Beaches
Sanibel Island, a stunning barrier island with over 15 miles of pristine shoreline, offers a coastal haven that beckons both locals and visitors alike. These sun-kissed beaches are renowned for their soft, powdery sand, abundant seashells, and azure waters. Whether you're seeking solitude or simply soaking up the sun, Sanibel's beaches provide an idyllic setting for relaxation and recreation. Here are some of the most popular beaches on the island, each offering its own unique charm:
Image

Bowman's Beach: One of the top beaches in the State of Florida is located on the western end of Sanibel Island. Bowman's is known for its peaceful and serene atmosphere. The beach offers a long stretch of shoreline with pristine white sand, perfect for long romantic walks. Bowman's Beach is particularly renowned for its exceptional shelling opportunities, as the currents and tides bring a vast array of seashells to its shores. Visitors can enjoy swimming, sunbathing, picnicking, and barbecuing at the designated picnic areas equipped with grills. Bowman's Beach is also home to various nature trails that wind through the adjacent mangrove estuary, offering a chance to explore the island's natural beauty, such as dolphins and manatees.
Lighthouse Beach Park: Lighthouse Beach is located on the eastern tip of Sanibel Island and features the iconic Sanibel Lighthouse, a historic local landmark. The beach offers stunning views of the azure blue waters of the Gulf of Mexico and the estuaries along the coast of the mainland. Visitors can swim in the calm waters, go fishing from the pier, or embark on a leisurely stroll along its amazing shoreline. The park is also equipped with picnic tables, benches, and restroom facilities for added convenience. Nature lovers can explore the hiking trails surrounding the lighthouse with a chance to spot various bird species and wildlife.
Blind Pass Beach: Situated at the northern end of Sanibel Island, near the bridge that connects Sanibel to Captiva Island you will find Blind Pass Beach. This beach is known for its abundant seashells, making it a true paradise for shell collectors. The water currents at Blind Pass create an excellent environment for fishing, attracting anglers in search of the catch of a lifetime. Visitors can stroll along the shoreline, watch the beautiful sunset, and soak in the natural beauty of the surrounding area. It is important to note that the currents at Blind Pass can be strong, so swimming may not be advised at all times.
Gulfside City Park Beach: Also known as Algiers Beach, this family-friendly beach is located on the southeastern end of Sanibel Island. The beach offers a tranquil setting with beautiful views of the Gulf of Mexico and is often less crowded than other beaches nearby. Visitors can swim in the warm gulf waters, build sandcastles, and relax on its soft sandy shoreline. The beach is equipped with picnic areas, barbecues, and restroom facilities, making it ideal for a family day out. Nature trails wind through the surrounding vegetation, providing an opportunity to observe native plants and wildlife.
Tarpon Bay Beach: Situated near the J.N. "Ding" Darling National Wildlife Refuge, this beach offers a unique coastal experience. The beach provides a quiet and peaceful setting, away from the busier areas of the island. It features calm waters, making it suitable for swimming, paddleboarding, and kayaking. During low tide, visitors can explore the tidal pools and observe various marine creatures and bird species. Tarpon Bay Beach is an excellent spot for nature enthusiasts, as it allows easy access to the surrounding mangrove forests and wildlife-rich areas.
Image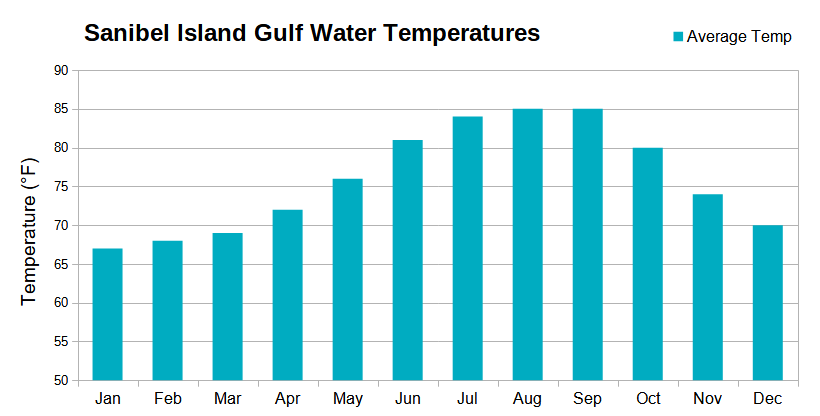 Each beach on Sanibel Island offers its own distinct charm and recreational opportunities, providing locals and visitors alike with a wide range of options to enjoy the island's natural beauty and coastal delights. Whether you seek solitude, adventure, or family fun, the island's pristine shores invite you to unwind, explore, and create lasting memories.
Island Marinas & Public Access Boat Ramps
Sanibel Island offers many choices for those who love fishing and boating aficionados alike. With its pristine beaches, abundant waterways, and rich marine life, the island attracts anglers and boaters from far and wide. Whether you prefer casting your line from the shore, embarking on an adventurous fishing charter, or navigating the azure waters by boat, Sanibel Island has it all. What sets this destination apart is the availability of luxurious homes featuring private docks, providing direct access to the Gulf of Mexico. These magnificent properties offer not only unparalleled comfort and amenities but also the convenience of stepping onto your vessel and embarking on memorable fishing or boating excursions right from your own backyard. Whether you're seeking a trophy catch or simply indulging in the joy of cruising along the island's stunning coastline, Sanibel Island offers an unforgettable experience for fishing and boating enthusiasts in a setting of unparalleled natural beauty.
Image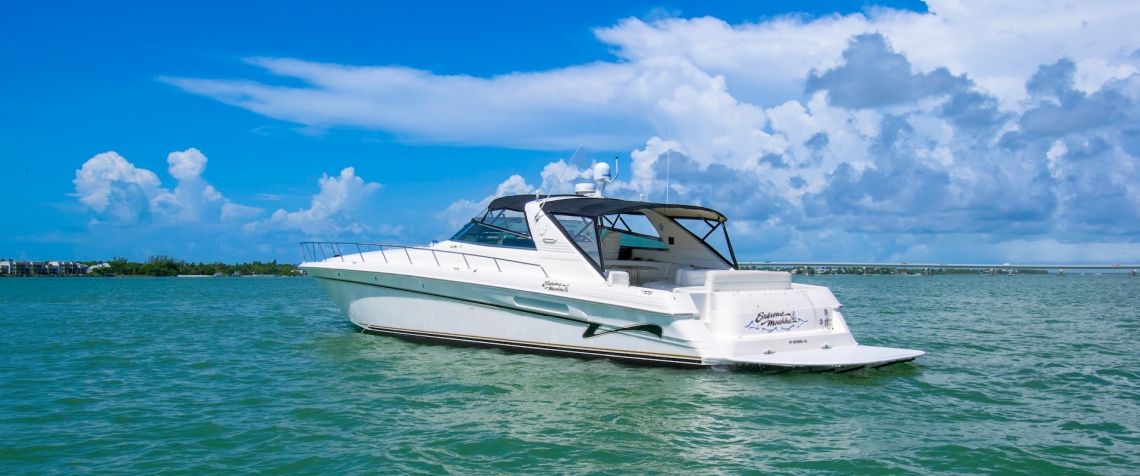 Sanibel Marina: This full-service marina located on San Carlos Bay, provides a range of amenities and services for boaters. The marina offers wet slips, dry storage, fueling facilities, and a ship store. Boaters can enjoy easy access to the Gulf of Mexico, as well as nearby islands and waterways. Sanibel Marina also offers boat rentals and fishing charters for those looking for guided nautical adventures.
Sanibel Boat Ramp: Is a popular public access point for boaters on the island. It offers easy access to the waters of San Carlos Bay and the Gulf of Mexico. The boat ramp provides ample parking space, restroom facilities, and is conveniently located near the Sanibel Causeway.
Best Golf Courses of Sanibel Island
Beyond its pristine beaches and breathtaking natural landscapes, Sanibel Island offers a haven for golf enthusiasts seeking an unforgettable golfing experience. With a selection of exceptional courses, this idyllic island boasts a blend of championship layouts and scenic fairways, allowing players to tee off against a backdrop of lush tropical greenery. Whether you're a seasoned golfer looking to test your skills or a beginner seeking to improve, Sanibel Island's golfing options coupled with year round warm weather, offer a perfect blend of challenges and outdoor relaxation.
Image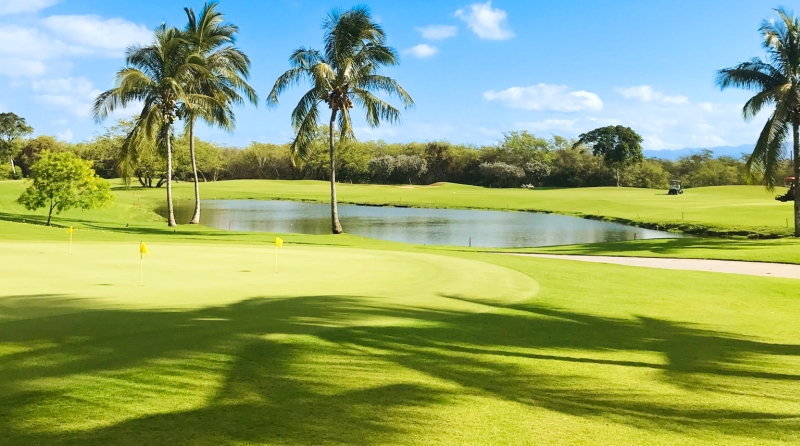 The Dunes Golf & Tennis Club: This golf club is a premier golf destination on Sanibel Island. This 18-hole championship course offers beautiful views of the surrounding natural environment and local wildlife. The course features some challenging fairways and water hazards, as well as strategically placed bunkers to test your golfing skills. It also provides a practice area and a pro shop for golfers to enhance their game.
Sanibel Island Golf Club: This club features a scenic 18-hole golf course nestled between the Gulf of Mexico and the Sanibel River. The course boasts lush green fairways with native vegetation as well as water features that add to its beauty. Golfers of all skill levels can enjoy playing here, as the layout offers both challenges and opportunities for scoring well. The club also provides professional instruction, a pro shop, and a restaurant for a complete golfing experience.
Sanctuary Golf Club: This exclusive private club is renowned for its outstanding golfing experience. The 18-hole course was designed by Arthur Hills and showcases the island's natural beauty, including lakes and preserved wetlands. The course provides a peaceful and serene setting, perfect for golfers seeking a tranquil experience. With its pristine fairways and well-maintained greens, the Sanctuary Golf Club offers a memorable golfing adventure.
The School System on Sanibel Island
Sanibel is part of the Lee County School District. The city has one school, the Sanibel School. This is a highly regarded public elementary and middle school that provides quality education from kindergarten through eighth grade. The Sanibel School boasts dedicated teachers, small class sizes, and a nurturing environment for it's children, that promotes both academic excellence and personal growth. Additionally, the island is known for its commitment to environmental education, with programs like the Sanibel Sea School offering unique marine and ecological learning opportunities. With a combination of an excellent public elementary and middle school, as well as specialized educational initiatives, Sanibel Island ensures that students have access to a first class education while enjoying the island's remarkable offerings.
For high school education, students typically attend schools on the mainland. There are also several private schools in the wider Lee County area offering a variety of educational philosophies and religious affiliations.
PUBLIC SCHOOLS:
Elementary Schools:
Middle Schools:
High Schools:
Most students attend high schools in the Lee County School District on the mainland.
HIGHER EDUCATION:
Colleges and Universities:
Florida SouthWestern State College (FSW) - located on the mainland
Florida Gulf Coast University (FGCU) - located on the mainland